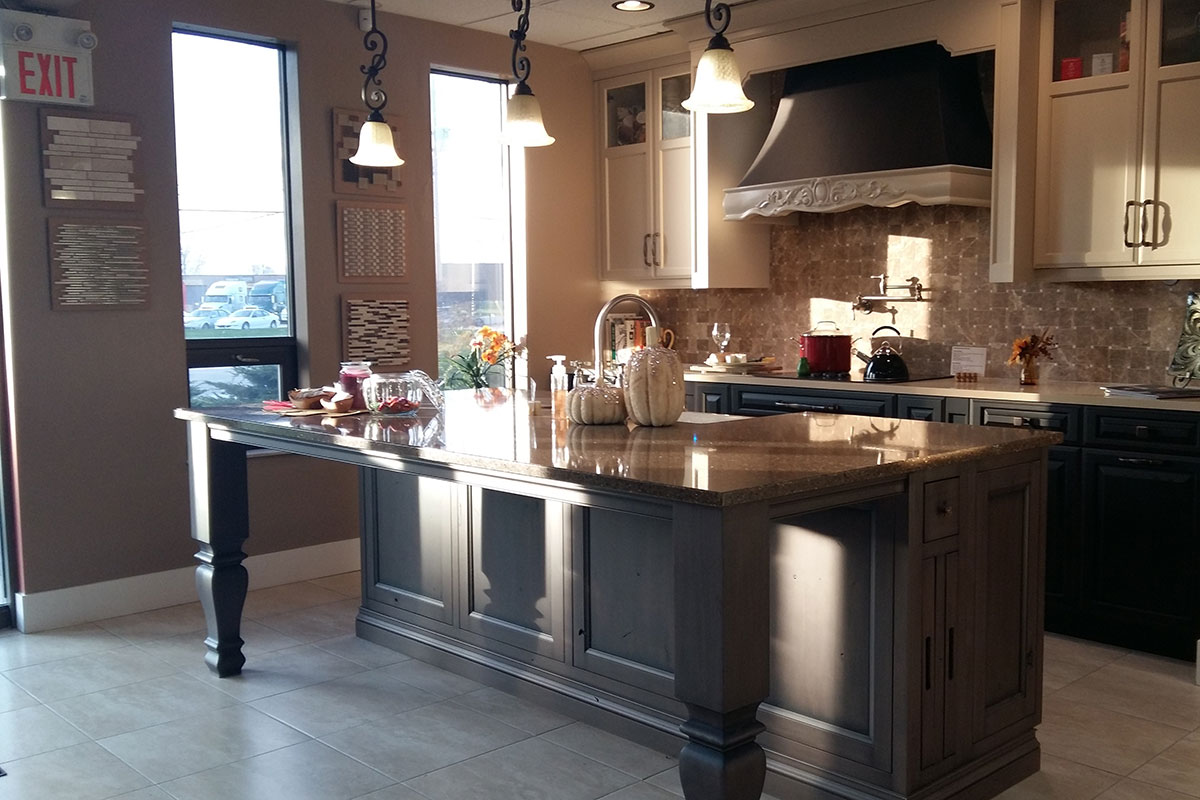 Our first meeting is in our showroom where we'll walk you through several displays and review your cabinet construction options. All our custom cabinetry is proudly made in Canada! We'll also discuss your desired appliances or fixtures, any items on your wish list, personal style and budget so we can develop a clear picture of what you'd like to achieve in your new space. If you have any inspirational photos you'd like us to see, feel free to bring them along or email them to us in advance and we can view them when we're together. This meeting usually lasts between 1 to 1 1/2 hours.
One of our designers will meet you in your home to measure your space and gather any additional information we may need in order to complete your design. This appointment typically takes 30 mins to 1 hour.
For new home construction, we design your space according to architectural plans, with a site visit occurring once walls have been framed.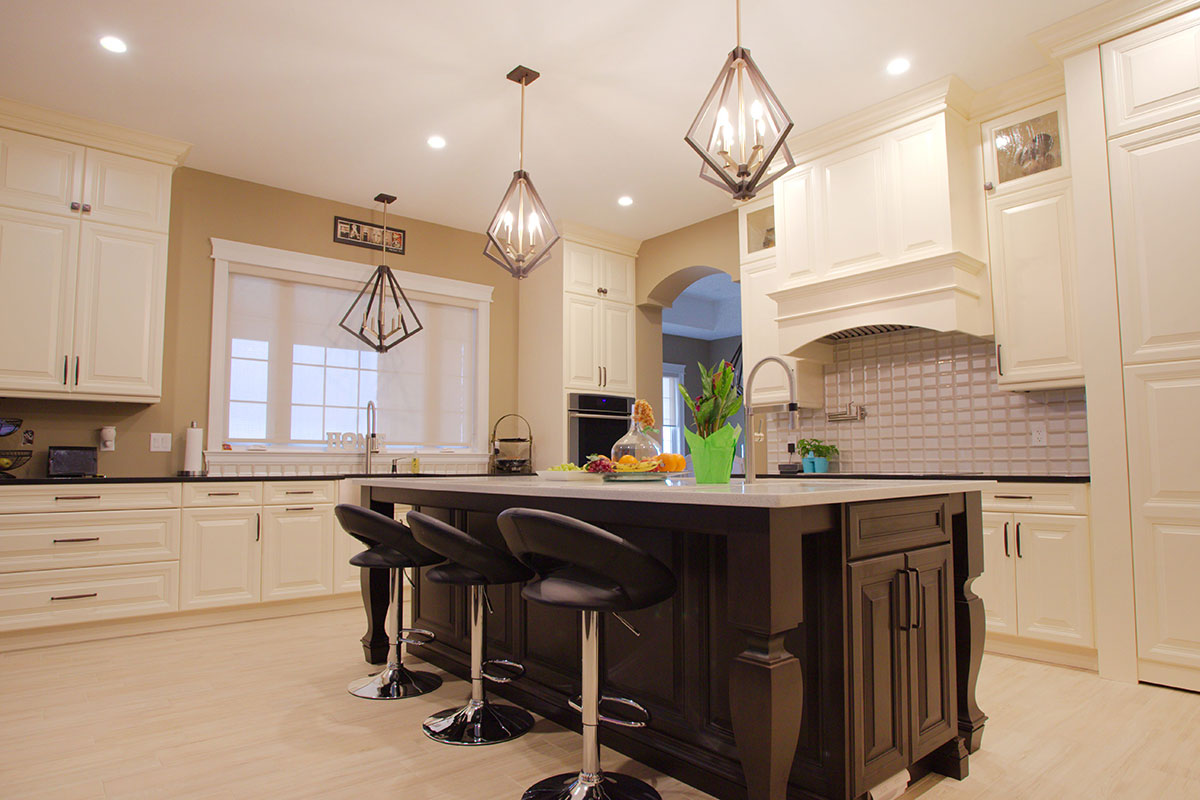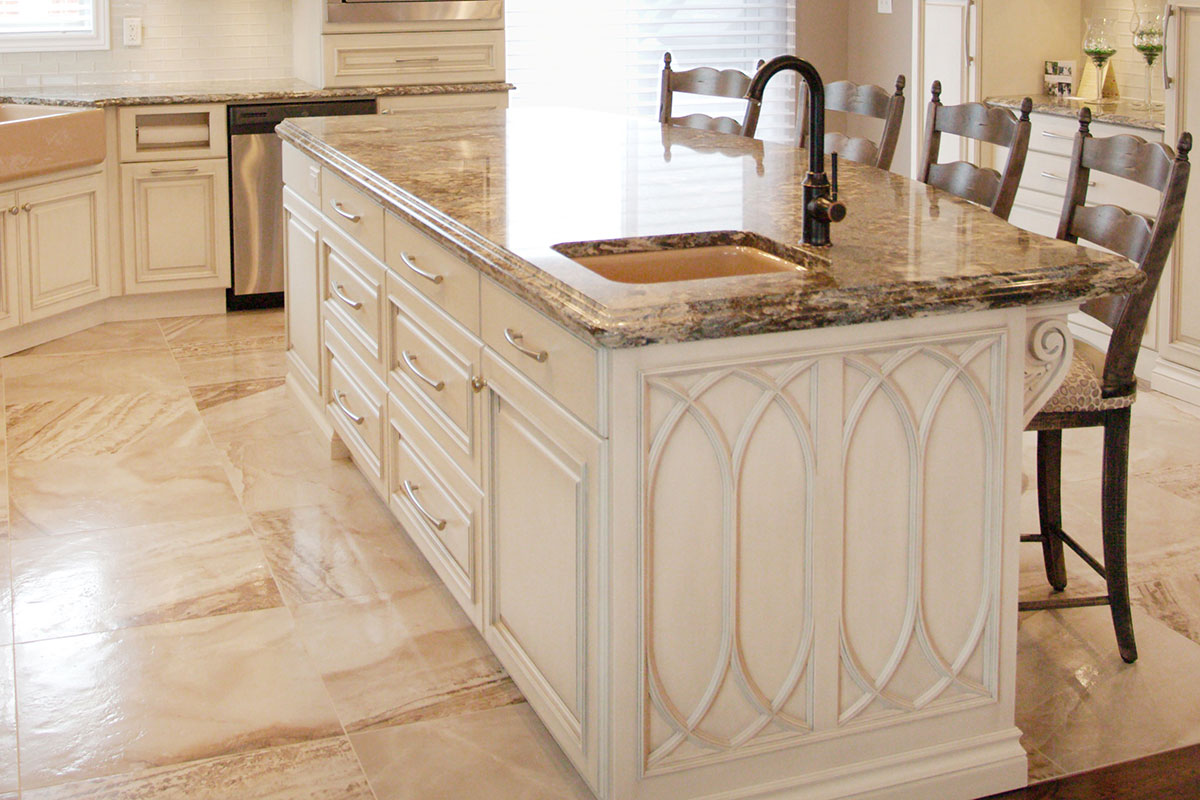 Design Presentation & Selections
A design of your space will be presented to you in our showroom about 1 to 1 ½ weeks after the in home consultation. If there are changes you would like made, they can be discussed then or at a later date when you've had more time to consider them. Depending on time, selections may be made during this meeting or in a follow up one, which will allow you time to gather tile/flooring samples and look for appliances and fixtures. We encourage you to bring these samples with you as it will help with the selection process.